THE LAST DROP
1983 BUFFALO TRACE BOURBON WHISKEY
c. 1983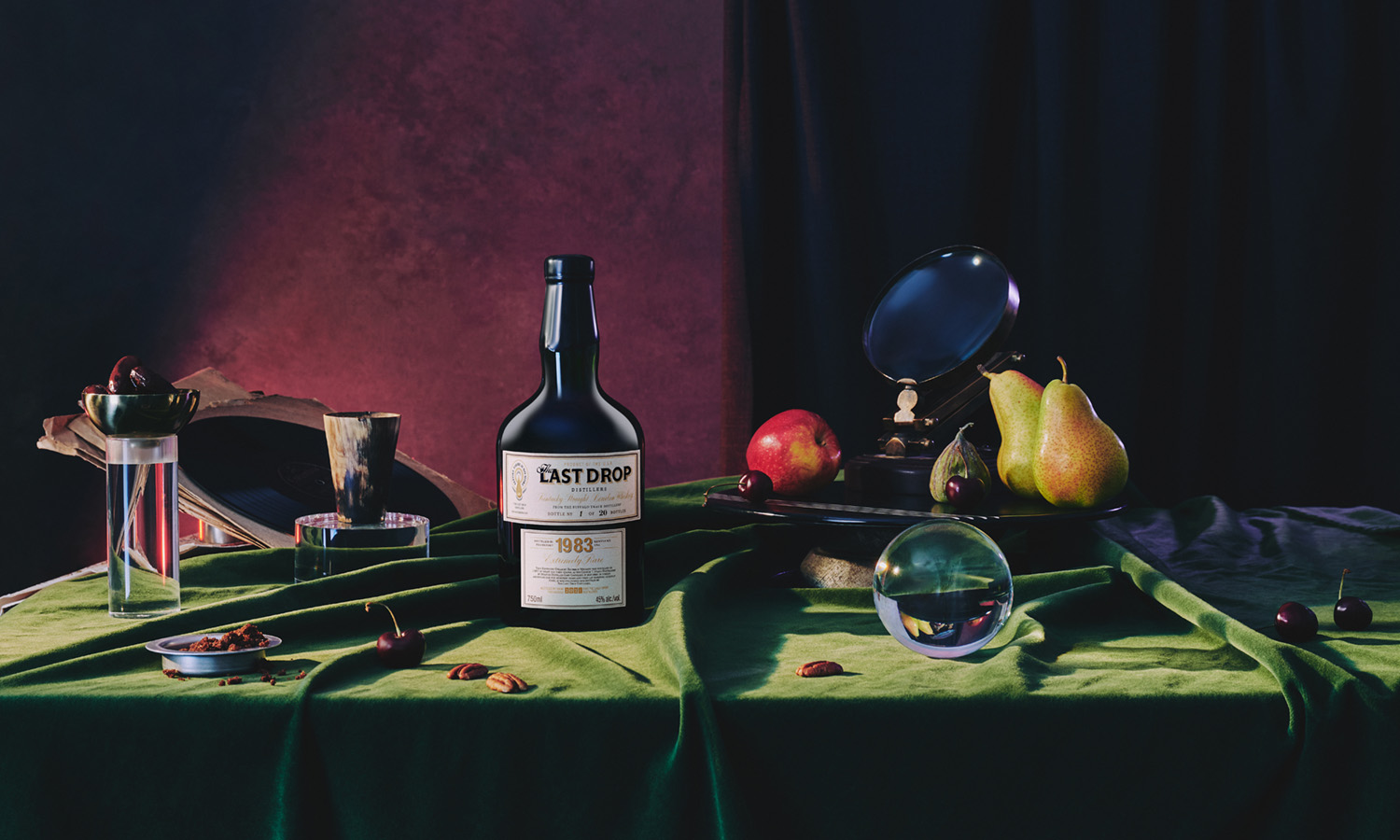 "THIS IS A SINGULAR OPPORTUNITY TO TASTE A RARE AND EXCEPTIONAL OLD BOURBON OF WHICH ONLY 20 BOTTLES REMAIN"
This is our smallest release to date and completes our trilogy of bourbon whiskeys distilled in the 1980s at the George T Stagg Distillery in Frankfort, Kentucky, now the multi-award-winning Buffalo Trace Distillery.
This is a singular opportunity to taste a rare and exceptional old bourbon, still bearing the hallmarks of all Last Drop bottlings: rarity, age and freshness. Almost all of this precious liquid has long since been bottled and drunk, but there was just enough left for us to fill just 20 bottles: our smallest release to date.
Release Size : 20 Bottles
ABV : 45%
SOLD OUT

Bourbon whiskey is one of the most sought after spirits in the world. No matter how many barrels are filled each year, there is never quite enough to keep up with demand. How fortunate, then, that we came across this small parcel of fine aged bourbon distilled 38 years ago at the Buffalo Trace Distillery.
This is a wonderful example of an aged bourbon, which has spent just the right amount of time in virgin oak — as bourbon must — before being put into glass at its peak. Distilled in 1983 at what was then the George T. Stagg Distillery, by legendary master distiller, Gary Gayheart, it was uncovered by his apprentice, Harlen Wheatley, now himself the master distiller at Buffalo Trace Distillery.
Drew Mayville's tasting notes "As my nose slowly approaches the glass, the aroma wafts its alluring charm with the richness of freshly made crème brulée, demerara sugar; all intertwined with cooked apple and pear notes. Its softness and approachability is effortless and asks me to further enjoy its perfect balance of gracefully aged oak and dazzling richness and depth.
The lavishness of the taste is unforgettable. Its rich, sweet entry follows with a taste reminiscent of my mother's butter pecan pie and an explosion of Madagascan vanilla, apricots, black cherry, molasses, figs, oak, and old leather. This last drop seamlessly progresses to an enduring finish of black cherry, dates, and toasted oak.
This piece of history is so enticing that it leads me to enjoy it all over again… and again. experience from the last drops of days gone but not forgotten."