THE LAST DROP
1967 GLEN GARIOCH SINGLE MALT SCOTCH WHISKY
c. 1967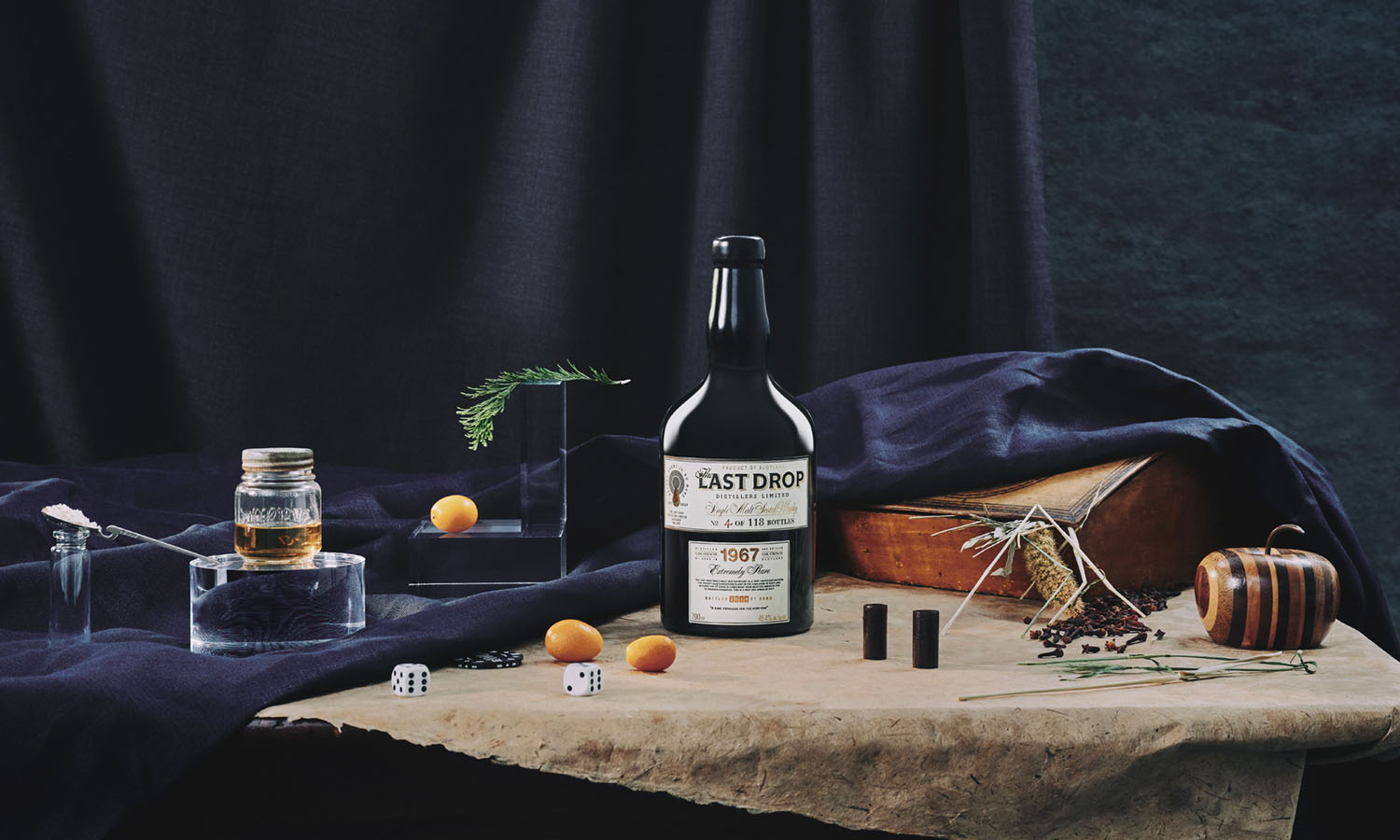 "Matured beautifully into an elixir of honey sweetness"
It was an extraordinary piece of good fortune to discover this hidden treasure, at one of Scotland's oldest distilleries. Our first single malt Scotch Whisky, and – at the time – our smallest release, this is a perfect example of our quest to uncover remarkable spirits: an unusual cask from a bygone era which matured to something akin to perfection.
Release Size: 118 bottles
ABV: 45.4%
SOLD OUT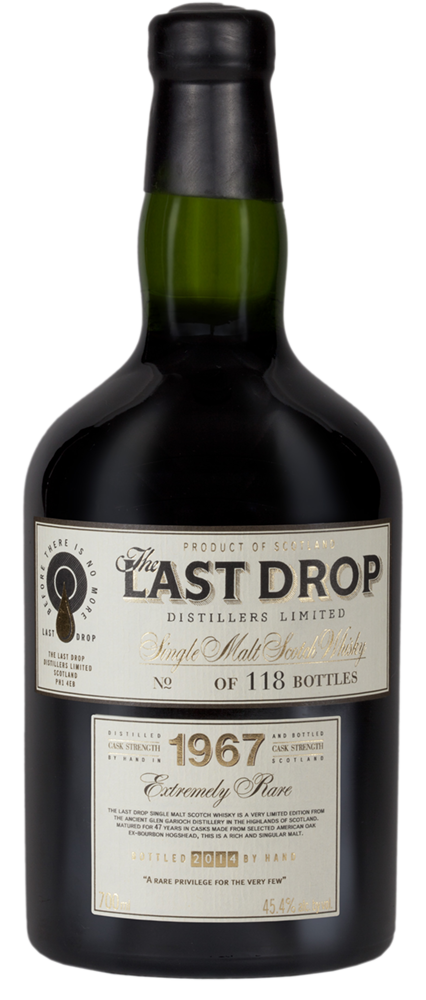 Buried in the remote highlands and surrounded by the finest barley pastures in Scotland, Glen Garioch has been distilling whisky since 1797. This 1967 single malt dates from the distillery's halcyon days, when it characteristically produced robust and peated whiskies for the blending market. Unusually for that era, this whisky was stored in a Bourbon-style remade Hogshead cask. It has matured beautifully into an elixir of honey sweetness, with a hint of apple and a subtle smokiness. The Last Drop 1967 Single Malt Scotch Whisky is an outstanding expression from the Glen Garioch distillery – a magnificent balance between still and cask.
Andrew Rankin's tasting notes This magnificent malt has matured with elegance. Heady notes of cognac-soaked fruitcake, marzipan and icing are balanced with ripe apricot and a hit of peaty smokiness, softening to a delicious vanilla and honey nectar.