THE LAST DROP TEAM is now led by Rebecca Jago, daughter of co-founder, Tom Jago. Working alongside Rebecca are Nick Morton (right), Michael Cowman (left), and Oli Brimacombe.
The team is committed to seeking out and bringing to our customers only the finest and most remarkable aged spirits, and to safeguarding not only the legacy of the founders but also the principles on which they created the business.
You will find us in the four corners of the world, talking to friends old and new, tasting extraordinary liquids and savouring the stories behind them.
Most important, however, is the joy that we all take in sharing our discoveries and stories with our customers and friends. We are all at the end of the telephone, or on email, and we take the greatest pleasure in hearing from our friends, wherever they may be.
We look forward to sharing a Last Drop with you all very soon.
Rebecca Jago
Rebecca Jago is the only daughter of Tom Jago, co-founder of The Last Drop Distillers, and legend of the drinks industry. She grew up in London with her parents and three brothers, learning about wine, beer and spirits (and Baileys!) almost by osmosis. Following a degree in linguistics and a career in the design industry, Rebecca joined The Last Drop in 2014 to work alongside her father and his co-founder James Espey. She is now the Managing Director, leading the team as they bring the wonders of The Last Drop bottles to customers around the world.
Rebecca is in her element sharing the stories of The Last Drop discoveries and her passion for the business with friends new and old. She has two grown up children: her daughter has the distinction of having our intuitive decanter, Phoebe, named after her.
Rebecca's favourite of our releases (so far) is the 1925 Grande Champagne Cognac: in her own words "as well as being a truly delicious cognac, with a remarkable story to tell, it has the added significance of having been distilled the year my father was born, and bottled the year he died: a fitting testament to a wonderful man."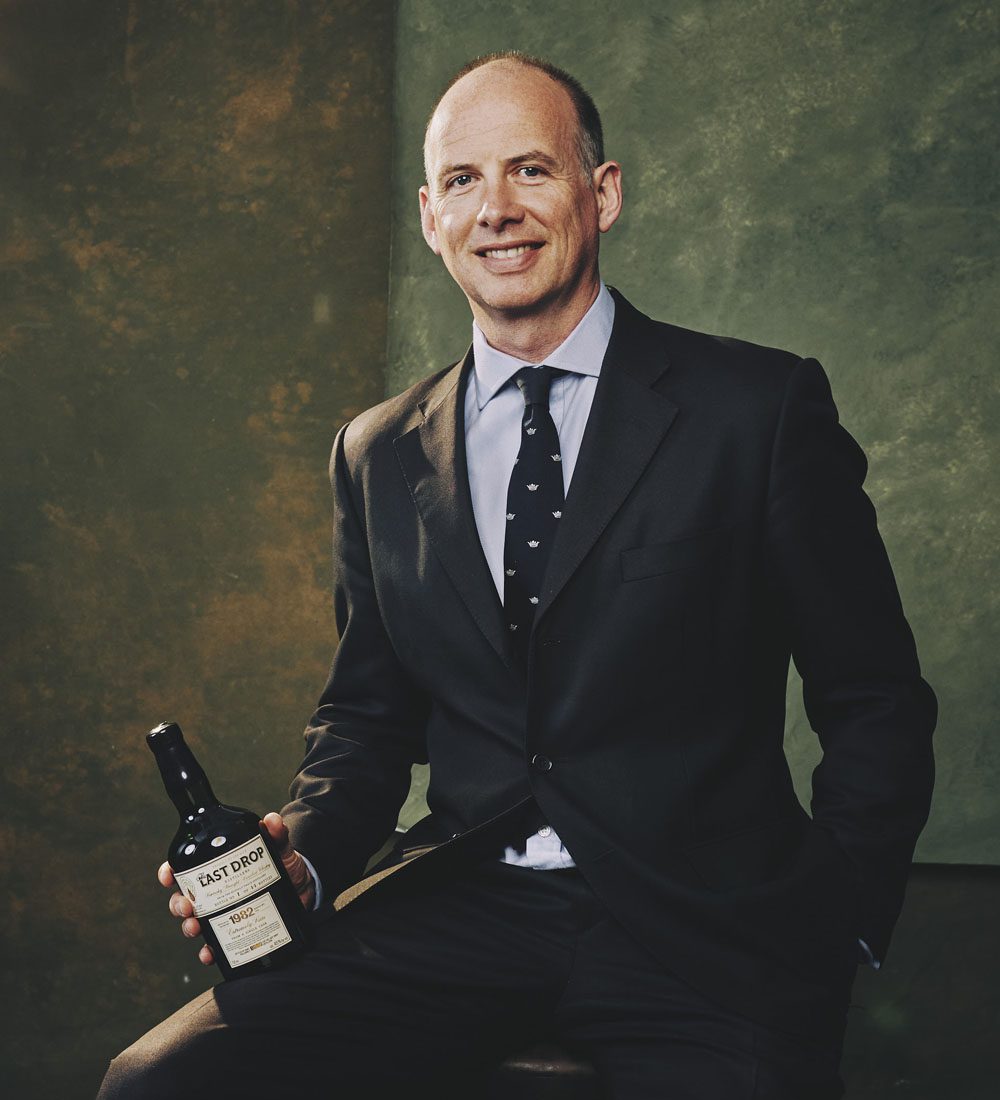 Nick Morton
Nick Morton is The Last Drop's Chief Operating Officer, having joined in 2021 from Berry Bros & Rudd where he was Managing Director of their Private Clients & Retail Businesses. Like Rebecca, Nick is also second-generation drinks business, having originally been attracted by observing his father's career during the industry's sociable heyday. After stints in strategy and brand consulting, Nick has spent the last two decades working for the likes of William Grant, Pernod Ricard and Berry Bros & Rudd across Fine Wines, Champagnes and Luxury Spirits, with a sabbatical as Marketing Director of Help for Heroes.
Nick is looking forward to using his unique blend of luxury brand and business experience to support The Last Drop as it progresses to the next chapter of its exciting story.
Despite suspicious protestations that picking a favourite requires an extensive 'refresher' tasting session, when pressed, Nick nominates Release 22 — Colin Scott's 50-year-old Blended Scotch Whisky as his preferred Last Drop. As our inaugural Signature Blend, created by the legendary Master Blender Colin Scott, Nick likes to imagine it was created to mark his joining the business. Others know better and simply enjoy it for its remarkable finesse and balance…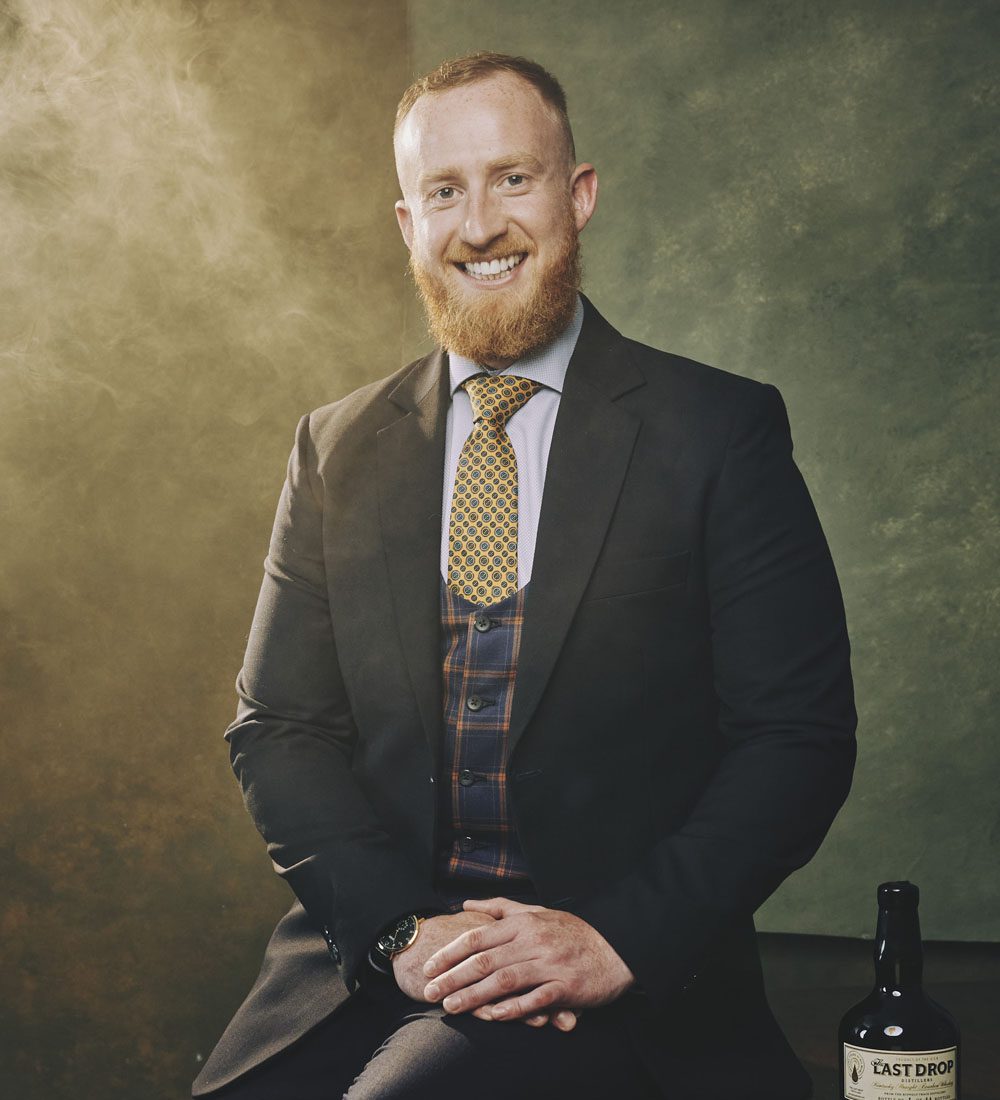 Michael Cowman
Michael Cowman is The Last Drop's European Sales Manager. Irish to his soul: he hails from the wind-swept South-East coast of Wexford. He spent his early career in the Irish Navy as a navigator before deciding the drinks business was the place for him. He's a natural fit for this innately sociable business which thrives on good company, and shared enjoyment.
Michael is currently an Icon of Whisky and American Whiskey Ambassador of the Year. He is a natural communicator, with a wicked sense of humour. He has a distinctive presence on social media and takes pleasure in mocking himself and selected friends and colleagues whenever the opportunity arises.
He has extensive spirits industry knowledge; particularly Scotch and Irish Whiskies. He spent over a year working for Irish Distillers in South Africa, before returning to the Emerald Isle.
Michael's favourite of The Last Drop releases changes on an almost weekly basis but he claims pairing our 1976 Jamaican rum with our hand rolled Nicaraguan cigars is one of life's great pleasures! Equally at home in a dive bar in Hong Kong or a five star hotel in Geneva, Michael is the newest member of The Last Drop Distillers team and can be recognised by his distinctive beard, and taste in rather loud shirts…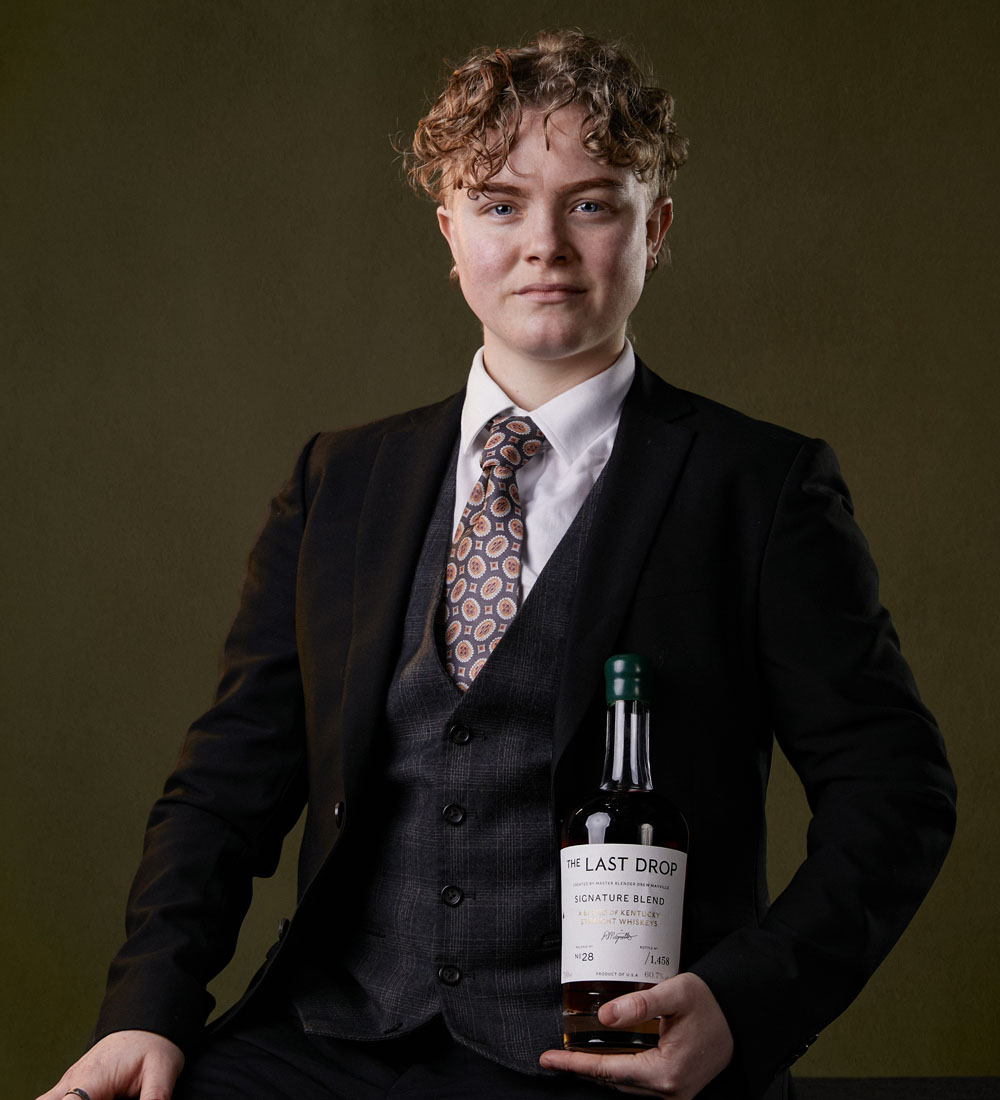 Oli Brimacombe
Oli Brimacombe is the latest member The Last Drop team, serving as our Operations Executive. With a passion for efficiency and excellence, Oli plays an essential role in ensuring that the business runs smoothly, with a particular focus on customer service.
Originally from the bustling city of London, Oli has a degree in Economics and International Politics from a top US college, and is fluent in Mandarin: both of which have a significant part to play in their contribution to The Last Drop team.
Since joining the world of remarkable spirits, Oli has fallen in love both with the story behind the brand, and the stories of the discovery of some of their bottlings.
When asked about their favourite release, Oli admits it's a tough choice, but they are particularly fond of Release No 30, our 20YO Japanese Blended Malt Whisky aged in a Mizunara oak cask. They appreciate a flavour profile that honours the origins of the blend while reflecting the impact of the unique Mizunara cask on the flavour profile.
Oli takes great pride in being a part of the team bringing such exceptional products to customers around the world.