THE LAST DROP
1961 DUMBARTON SINGLE GRAIN SCOTCH WHISKY
c. 1961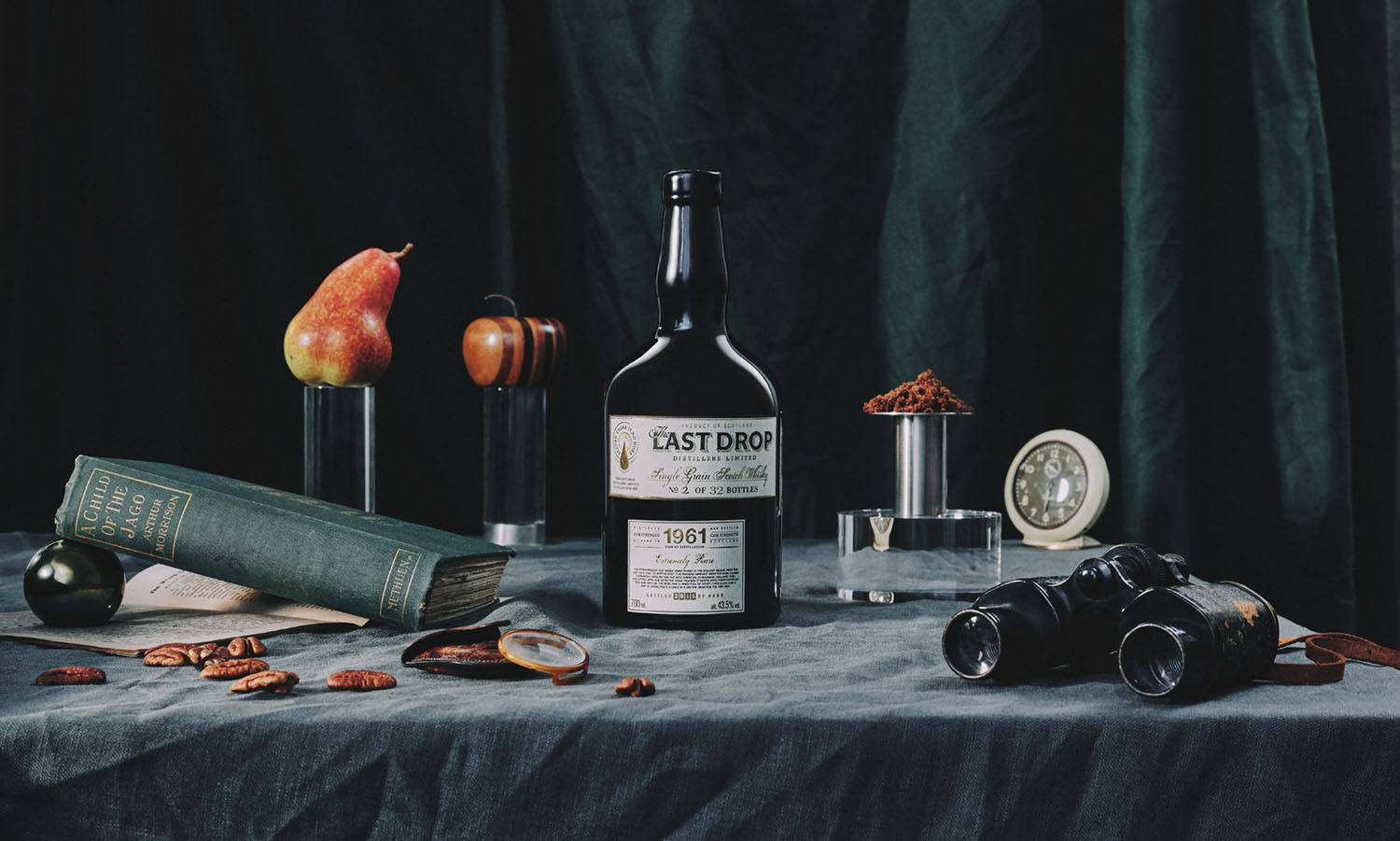 "This 1961 Single Grain offer an extremely rare and special slice of history"
Traditionally distilled as a component for blends, Scottish Grain whiskies are often overlooked despite their charm – unlike their American or Canadian counterparts.
Release Size: 32 bottles
ABV: 43.5%
SOLD OUT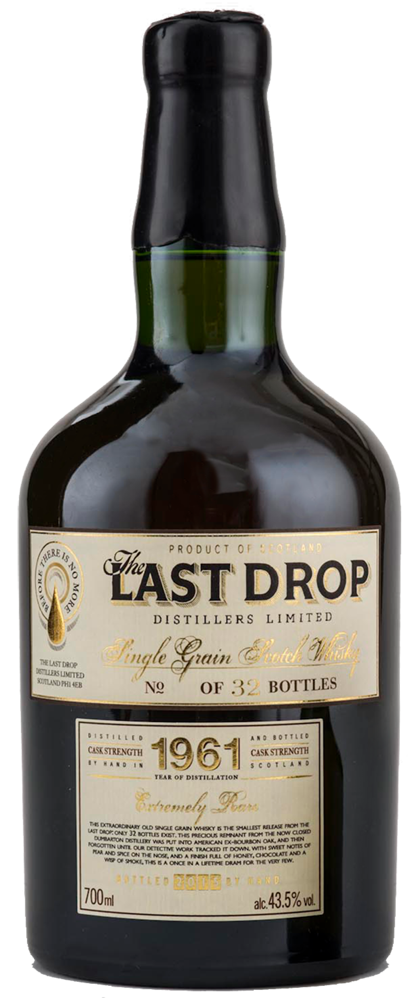 In keeping with The Last Drop Distillers' aim to track down remarkable spirits from a variety of sources, we began the hunt for a rare Single Grain with which to surprise and delight our customers. This quest bore extraordinary  fruit with the discovery of a single, almost empty cask from the now silent Dumbarton Distillery. The cask yielded enough precious liquid to fill just 32 bottles.
Dumbarton Distillery was built by Hiram Walker in 1938 and became one of Scotland's foremost distilleries until it was finally closed in 2002, and subsequently demolished. As such, the 32 bottles of this 1961 Single Grain offer an extremely rare and special slice of history from one of the doyens of Scottish distilling history.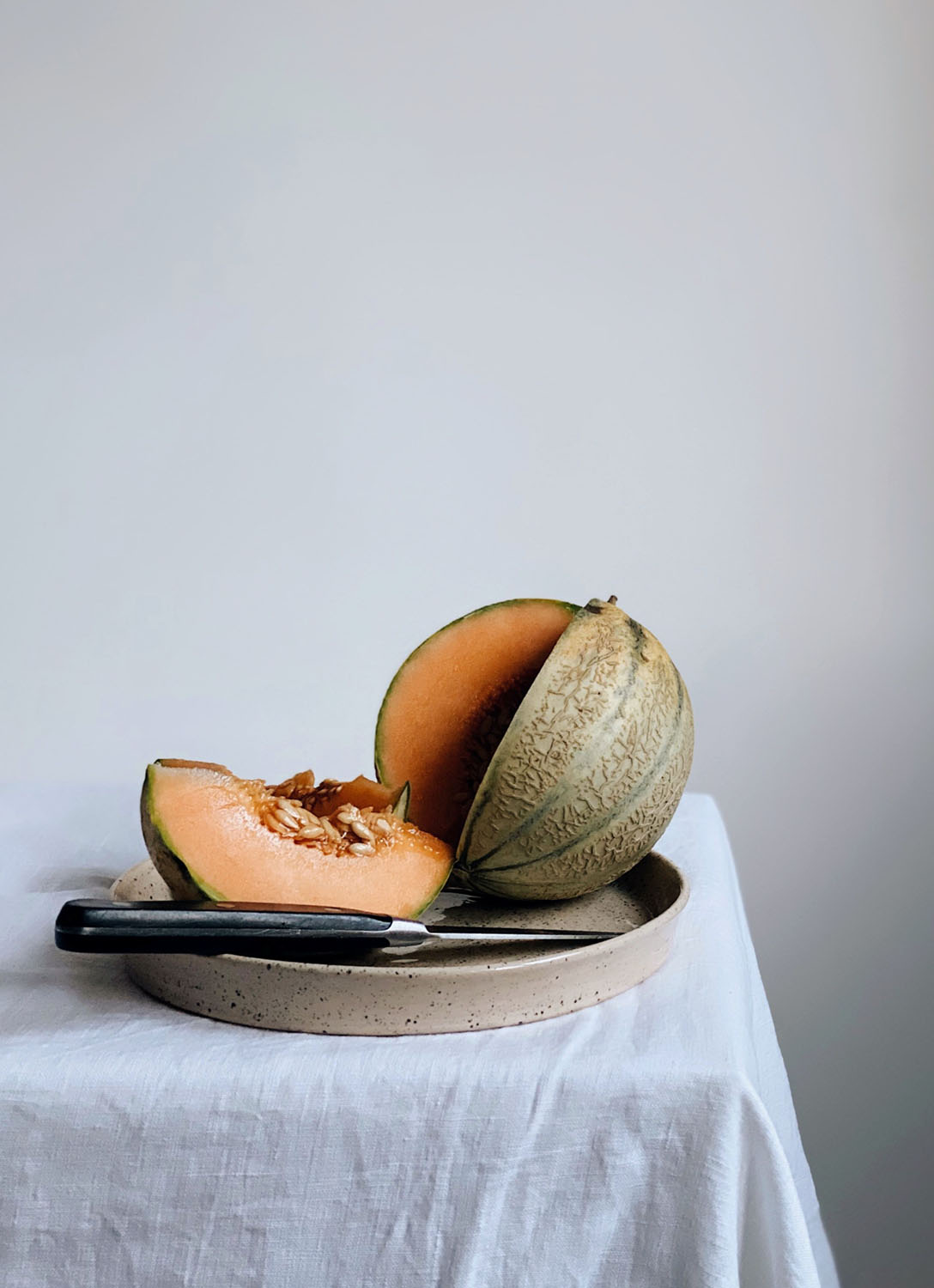 Craig McLellan's tasting notes The Taste – The 1961 Dumbarton probably has more body to it than all the other grain whiskies I've ever tasted combined. The maize comes through on the nose, along with fresh melon and poached pear. It simply slips across the palate beautifully, with the bourbon cask offering lots of vanilla and coconut, with a honey sweetness and a tiny kick of spice. The finish is old, yet light and distinguishably reassuring. A simply stunning whisky – one for the ages!