THE LAST DROP
1972 LOCHSIDE SINGLE GRAIN SCOTCH WHISKY
c. 1972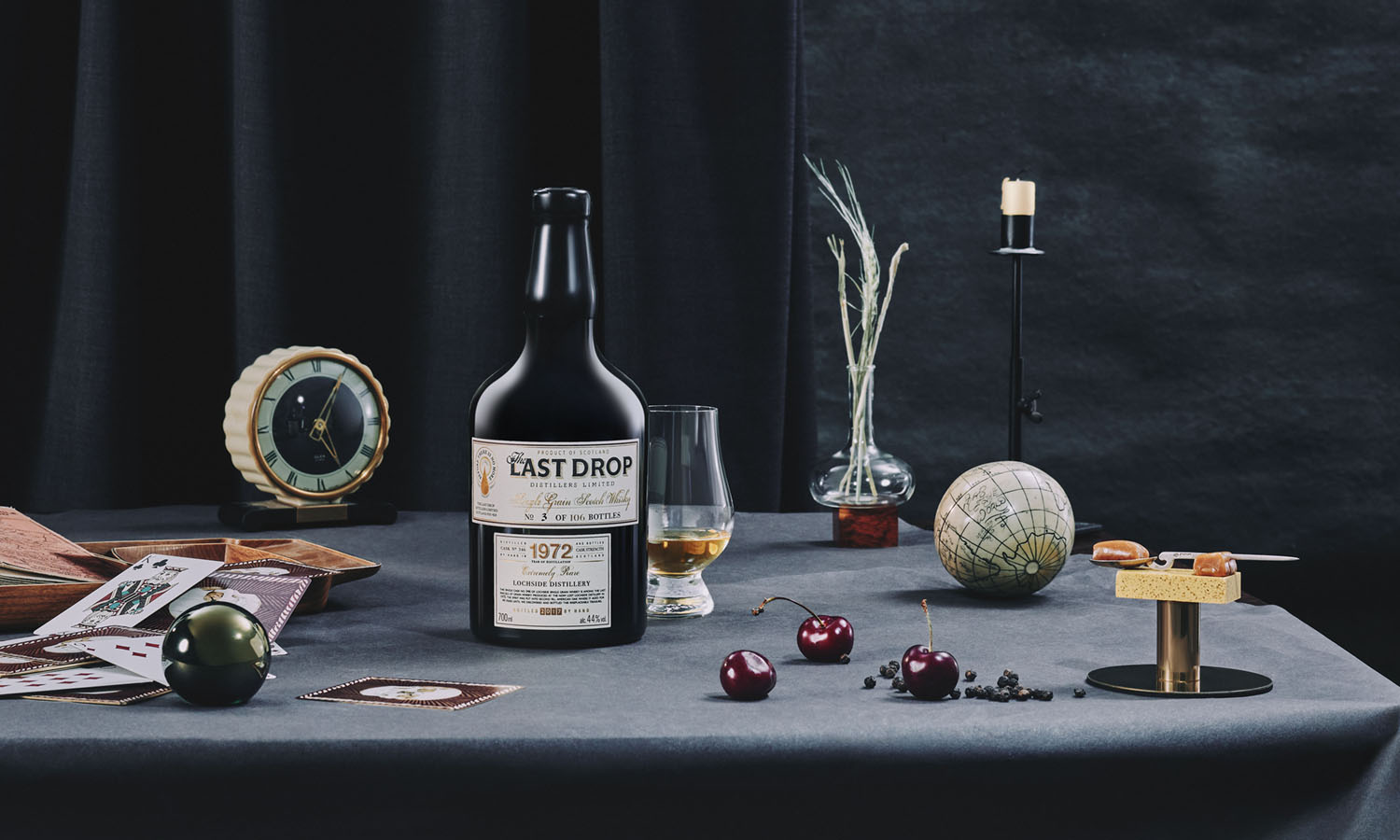 "Honey gold in colour and profoundly aromatic in a way only vintage whisky can be"
The year is 1972. Elton John is singing "Rocket Man" and Richard Nixon is scrambling to save his position as the Watergate scandal breaks in the US. In the picturesque Highland town of Montrose, though, it is business as usual – here, workers at the Lochside Distillery are producing some of Scotland's finest grain whisky.
ABV: 44.4%
Release Size: 106 bottles
SOLD OUT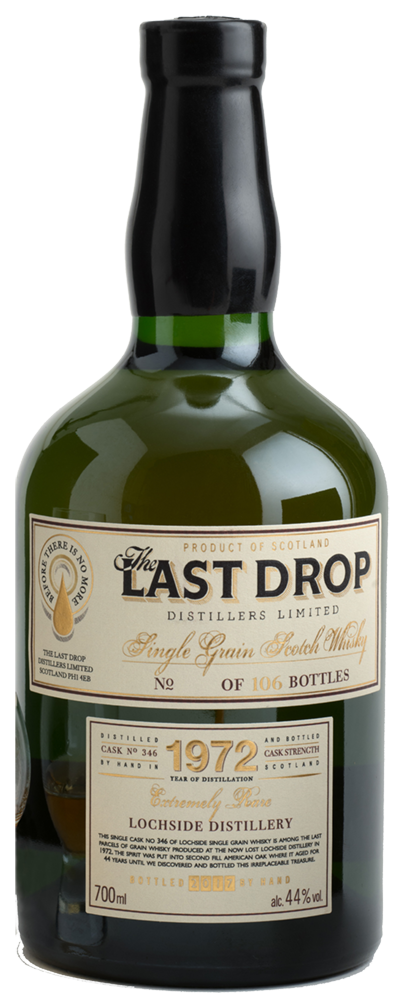 The historic distillery opened its doors in 1957 and, during its lifetime, was one of the Highlands' most beloved. Whilst it was sadly forced to close its doors some 35 years later, the departing owners left as a legacy a few rare casks including this one: number 346. After distillation, The Last Drop 1972 Lochside Single Grain was aged in second-fill bourbon casks, undisturbed until we bottled it in late January 2017 over 44 years after its conception.
This cask of single grain Scotch Whisky surpassed all our expectations. Honey gold in colour and profoundly aromatic in a way only vintage whisky can be, it is smooth, balanced and utterly delicious.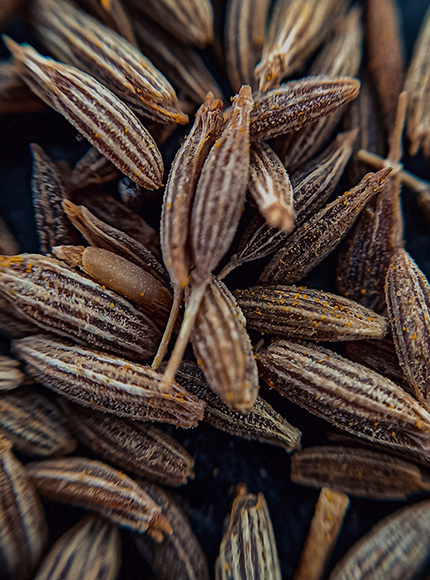 Andrew Rankin's tasting notes On the nose, a delicious dry fruitiness with a hint of fresh hay and aniseed followed by toffee and honey. On the palate, a fresh, crisp mouth-feel with vanilla, caramelised apple and a noticeable, oaky richness. The finish has a pleasant and lingering richness of fruit and aromatic cherries with pleasant peppery hints and lingering balanced oak…