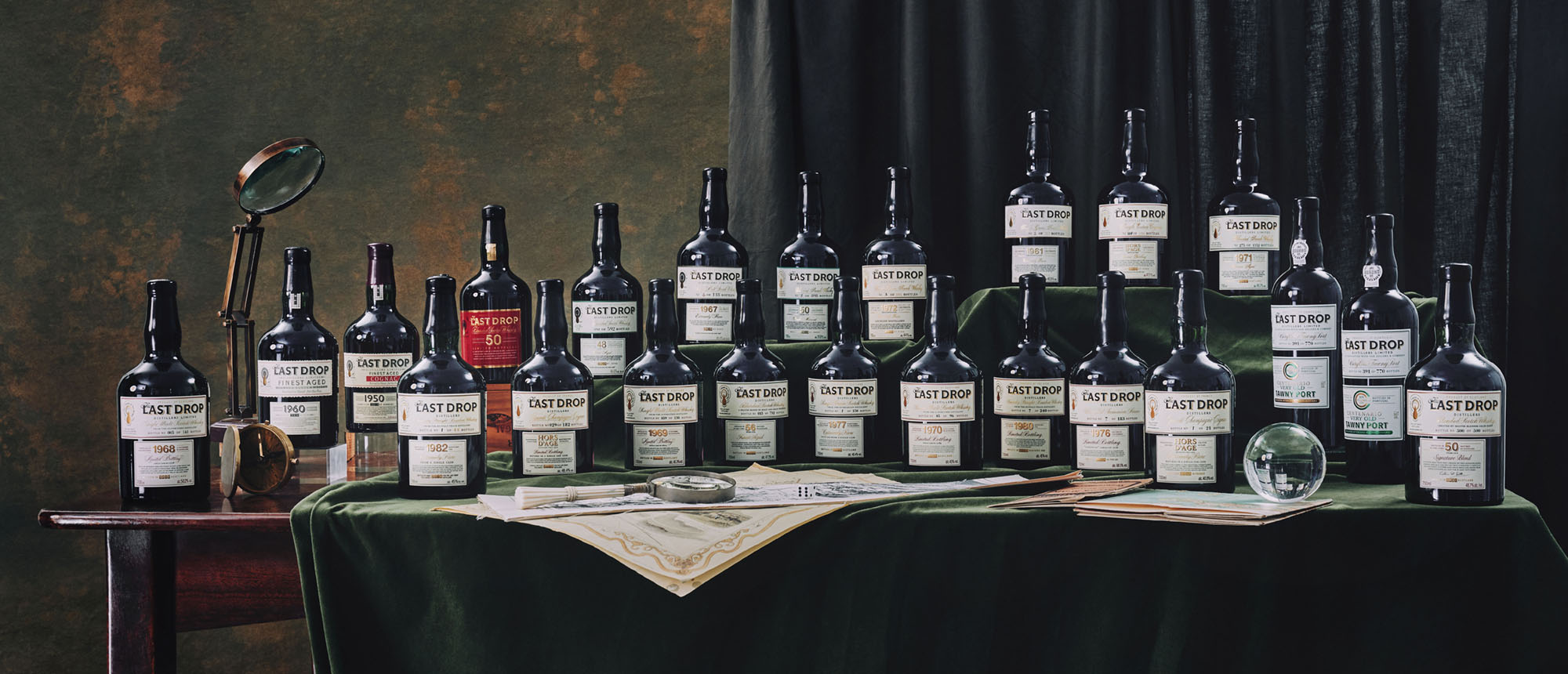 Over the years, due to this uncompromising, selective ethos (even the network of importers, retailers and distributors is carefully curated), and with guidance from The Assembly, selected expert 'noses' who help maintain the quality of all the expressions, The Last Drop Distillers has made its mark as a label of surprise and delight, with singular tastes, marrying age with character and vibrancy: its debut bottle, Release No.1, most notably, was a blended Scotch Whisky made the historic way but further enlivened by a fresh aroma and taste that featured notes of chocolate, figs, a strong hit of vanilla, and a wisp of peat smoke.
Today, the business is ruddered by managing director Rebecca Jago, Tom's daughter, who's flanked by Michael Cowman, European sales manager, and their 2023 Collection continues to uphold the spirit and foundations on which their company was made.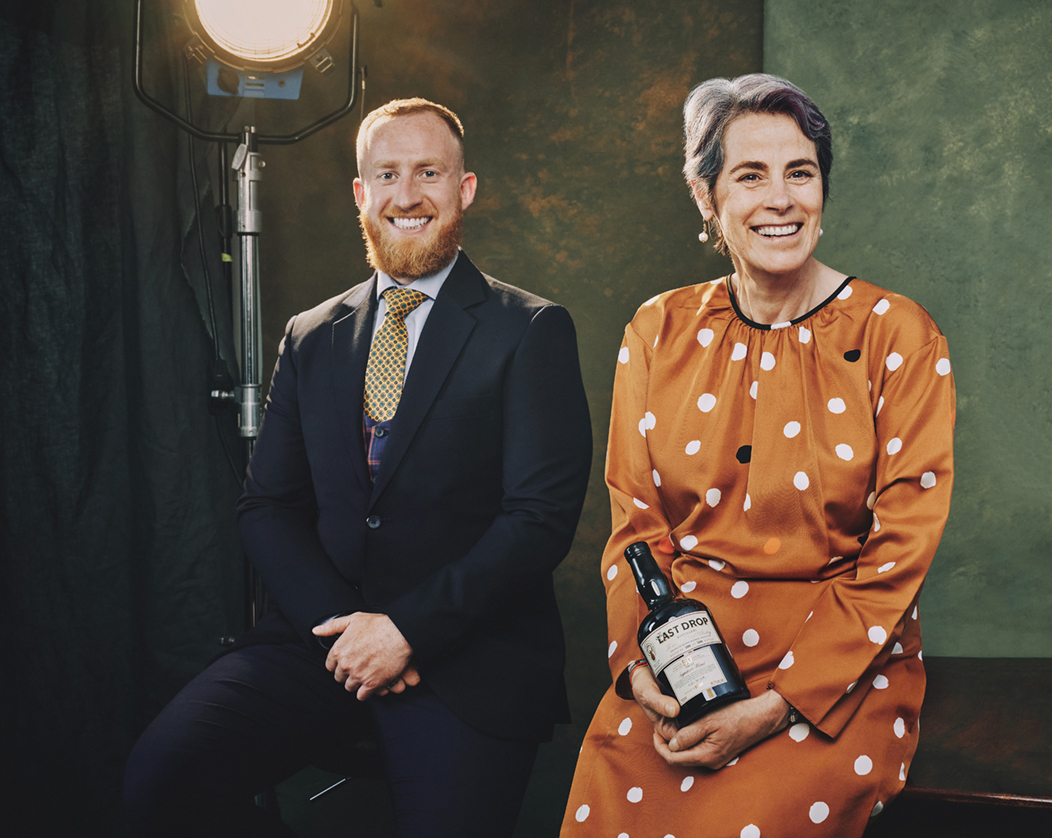 The new release, which comprises a trio of unique, aged bottlings, is an homage to the diversity of whisky origins and influences found across the globe, from Scotland via the island of Jamaica to Japan and back again, each of which, despite their own distinct flavours and backstories, is anchored by a complex, remarkable depth that demonstrates how liquid and cask are dovetailed to create unique expressions.
Release No.29, an exceptional 50-year-old Blended Scotch Whisky comprises a blend of more than 40 various single-malt and grain Scotch whiskies unusually all distilled in the same year, that matured for over 50 years, and were finished for over two years in a former Jamaican-rum cask that was previously used to hold The Last Drop's Jamaican Overproof Rum Release No. 20. That final stage not only contributed yet another wave of flavour and complexity to an already multi-layered, nuanced spirit, but it also added further strength due to the 'overproof' liquid that the cask once held.
The result is an amber-hued classic, with rich and fruity scents of plums, mango and dried peach, and hints of spices and oak that fade into liquorice and sherry, a superb concoction of vibrant, exotic profiles that are complemented by structure and balance.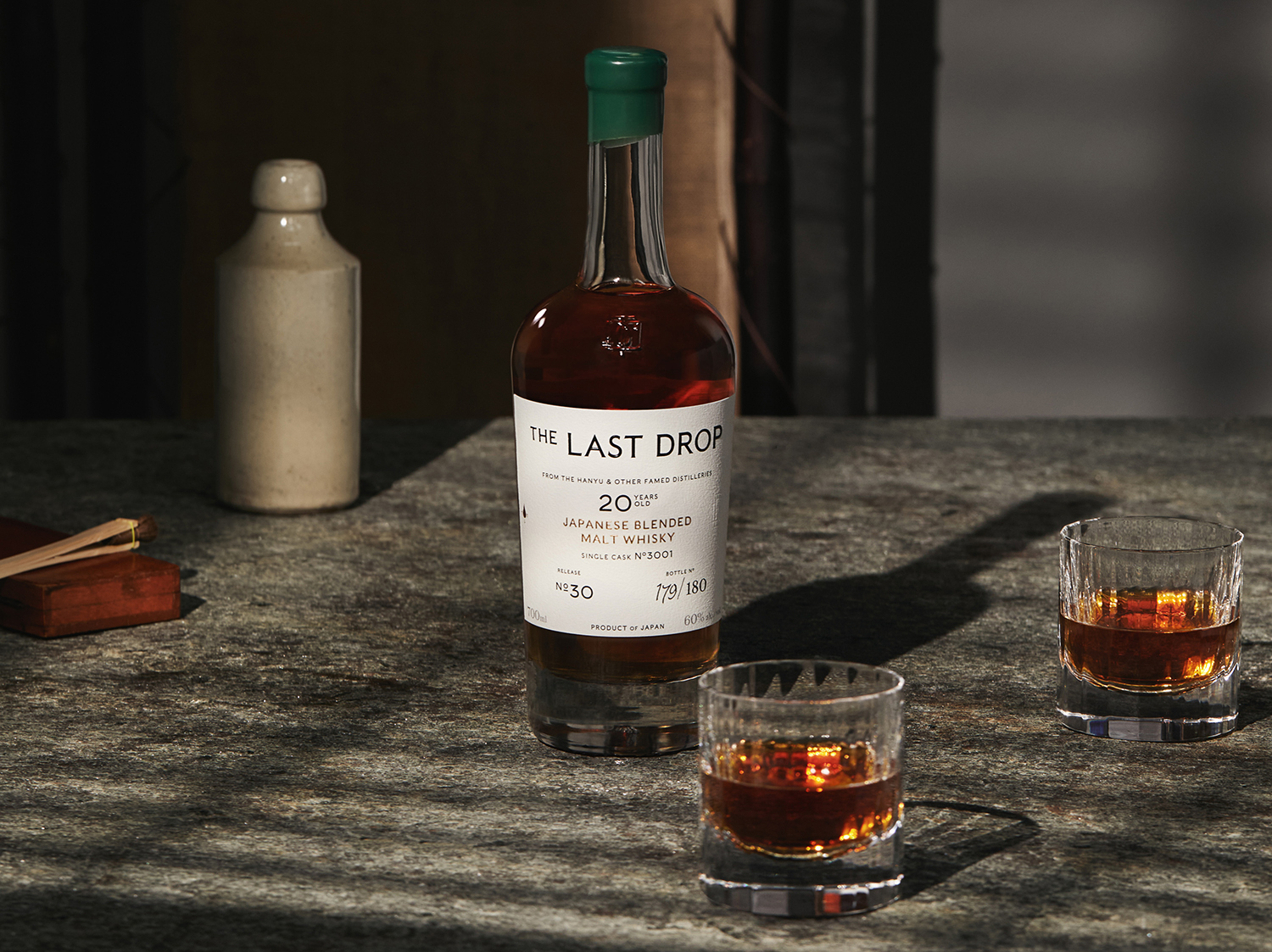 The following bottling, Release No.30, showcases a blend of Japanese Malt Whiskies that brings together various malts from across Japan – including 20- to 40-year-old malts produced by the Hanyu distillery, which was opened in 1980 by the Akuto family and closed at the beginning of the millennium. The final blend was left to spend time in Mizunara-oak casks, a material widely accepted as the most flavourful of its kind owing to its ability to impart tastes such as sandalwood and coconut.
Due to this considered process, this 30th release is defined not only by its golden-straw hue, but also by its nose of toasted dry oakiness and sweet floral aromas, which leads to a light, refined palate of spring flowers mixed in with tropical fruits, including mango, papaya and lychee.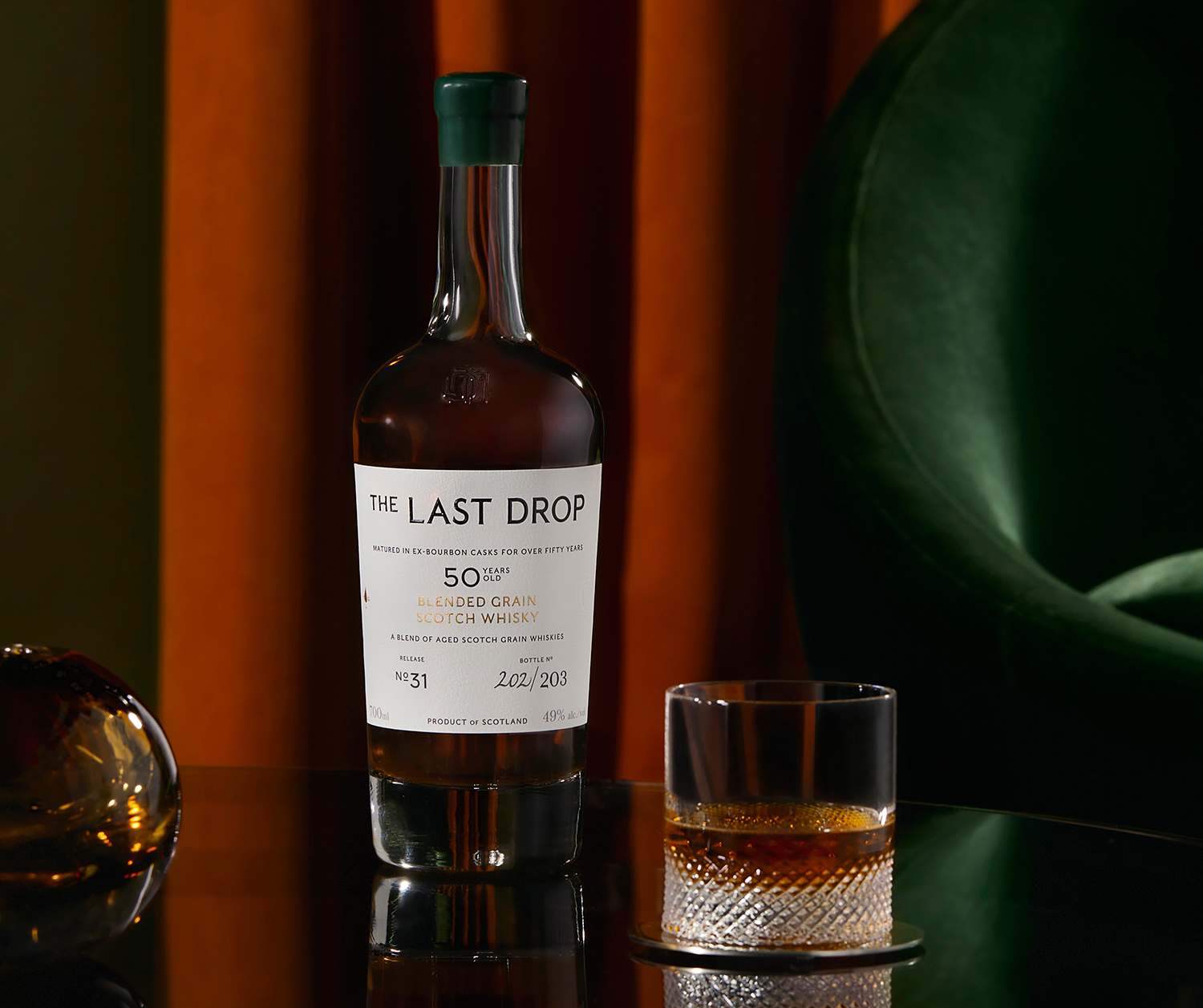 To round out the offerings, The Last Drop Distillers revisits, for the fourth time, the type of Scotch whisky that is perhaps least known about: grain. So, for Release No. 31, the distiller eschewed its previous approach of single-grain bottlings, and instead opted to formulate a blend that evokes an American style – namely bourbon – drawing upon a selection of single-grain whiskies: distilled from corn, malted barley and wheat, which were blended when young and then matured together until they reached the milestone of half a century.
Having aged in Scotland, a country known for its cool climes, the spirit has been imbued not just with a notable depth, but also a surprising medley of vibrant, grassy notes at odds with the long maturation. A harmony of the aged grains, cinnamon and various other spices, and a deep smack of figgy pudding inject further layers to the creation.
"Our mission with our 2023 Collection was to bring together three remarkable whiskies, united by their origins, influences and inspirations," says Rebecca Jago. "It represents some of the best examples of how different components and maturations can be used to produce truly special spirits. Each of these bottlings was a journey of discovery and delight for us and we hope our discerning customers enjoy the diverse pleasures of the 2023 Collection".
Words: Josh Lee
This article was first published in Gentlemans Journal