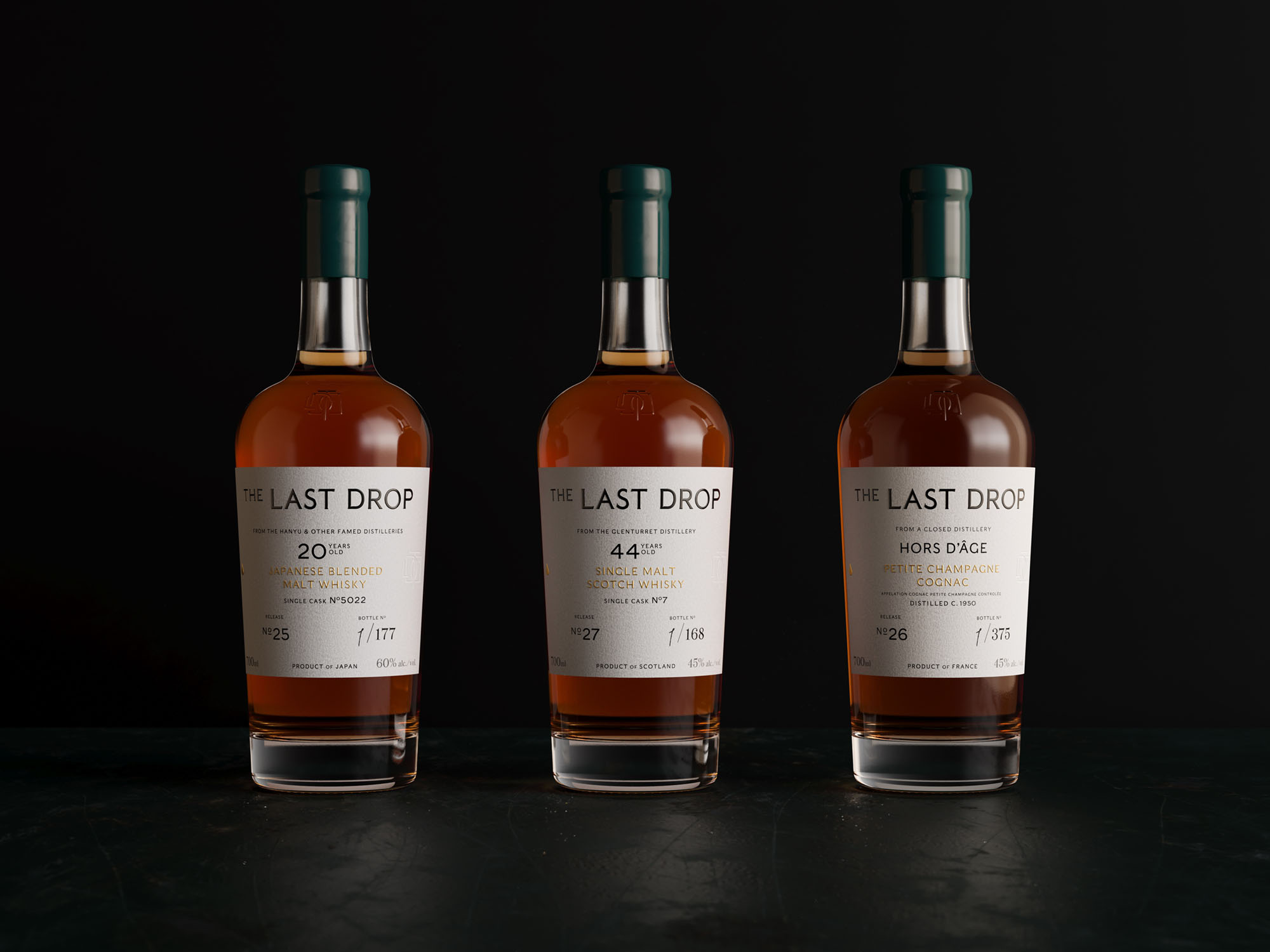 Maintaining the principle of the liquid as hero, our new collection is housed in a beautiful clear bespoke glass bottle and presented in a style which maintains the elements of discovery, surprise and delight.
Our traditional 50ml miniature remains a key feature, allowing every customer to taste their spirit before deciding to open the formal bottle.
Furthermore, we are delighted that every element of our new presentation consists of sustainable and recyclable materials: glass, wood, paper and cork.