TOM'S BLEND
THE SPIRIT OF THE FOUNDERS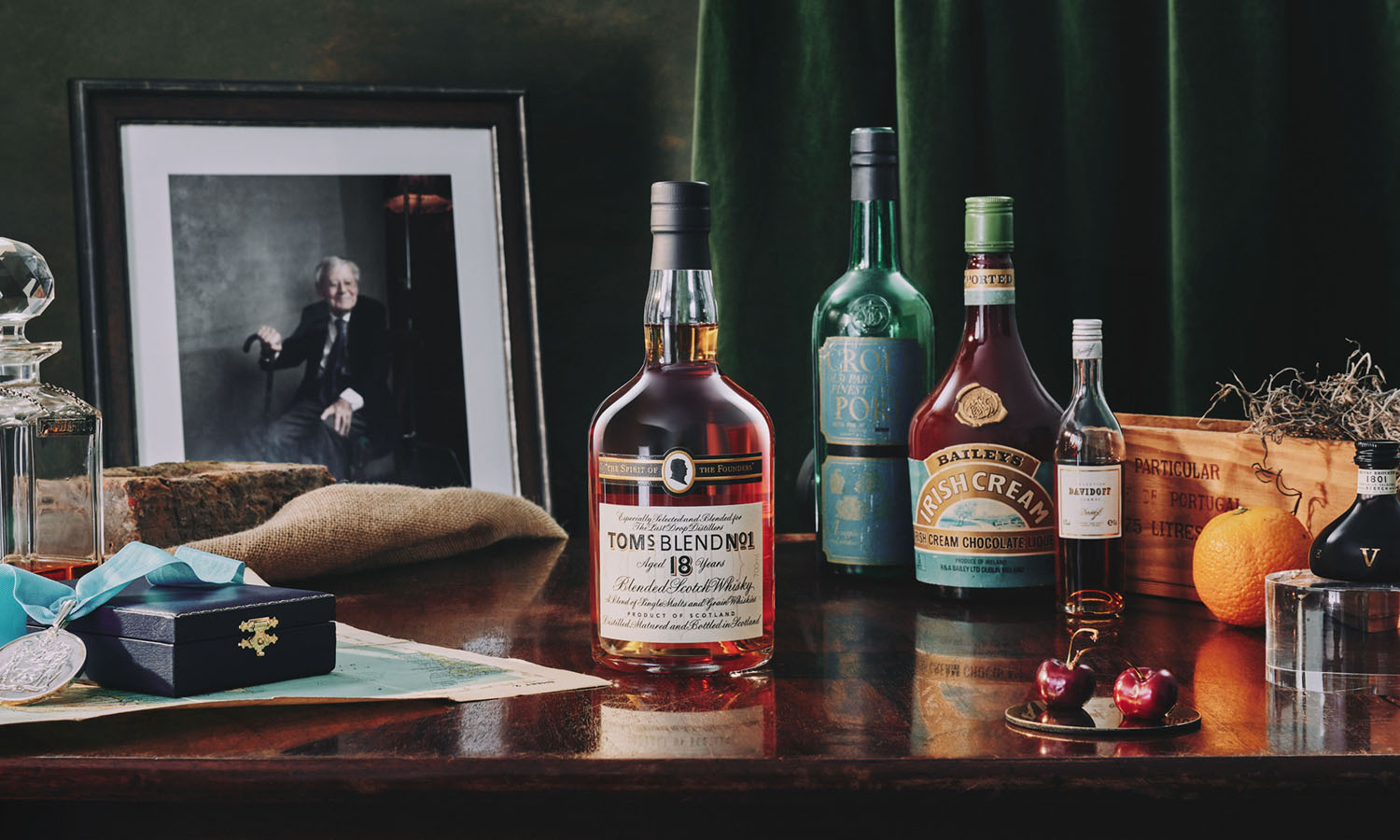 "We offer it to our guests with love and pride"
Tom's Blend No. 1 is The Last Drop Distillers' house pour, created as a tribute to our co-founder Tom Jago. A lifelong devotee of Blended Scotch Whisky, at 6pm each evening, Tom would pour himself a dram, add a little water and reflect on his day.
Only 1,000 bottles were filled. Not available for purchase.
ABV: 46.0%

With years of developing (and drinking!) exceptional blended scotch under his belt, Tom wanted his signature blend to reflect what he loved in a whisky.
The result is a harmonious 18 year old blend comprising 50 per cent Single Malts: a wisp of smoke from Islay, rich notes from heavily sherried highland whiskies and some fruity Speyside from American Oak, in keeping with Tom's particular tastes.
We believe this to be a truly great dram and, as importantly, a great tribute to Tom's personality and tastes. We offer it to our guests with love and pride.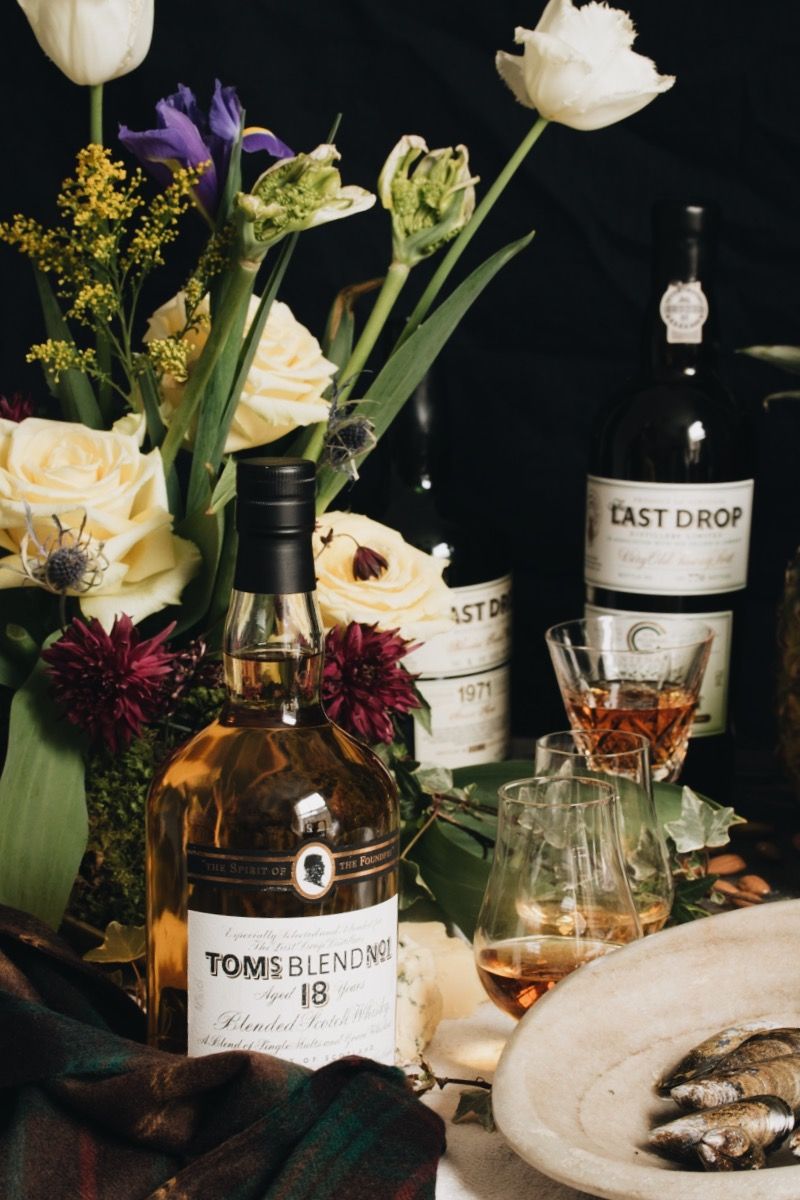 Charlie Maclean's tasting notes Deep amber, with polished rosewood lights. On the nose: Light nose prickle to start. Rich and mellow with layers of aroma – the top note is fruity (maraschino cherries, orange and lemon zest), with tablet in the middle. In time the tablet becomes crème brulée and a whiff of smoke emerges. A mild, very mellow nose, dry overall.
On the palate: Gradually a hint of tablet, then crème brulée, followed by fondant. At 46% it has a thick texture and a sweet taste with a long, dry, very slightly smoky finish and lingering hessian aftertaste. At reduced strength the texture is creamy, with a hint of nougat in the aftertaste. Complex and multi-layered, this is a mellow old whisky.